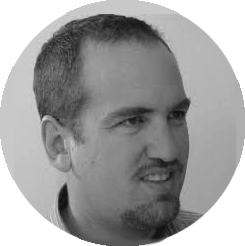 Dr. Joaquín Arias
Assistant Professor
Universidad Rey Juan Carlos
Escuela Técnica Superior de Ingeniería Informática
Calle Tulipán s/n, 28933 Móstoles (Madrid), SPAIN
joaquin.arias@urjc.es
About me:
My research focuses on the extension of a rule-base high-level programming language, based on constraints and logic, and its application in reasoning over stream data.

I have been working at the IMDEA Software Institute, under the supervision of Dr. Manuel Carro. We have designed and implemented a modular constraint system, Modular TCLP, and validated it with the integration of several constraint domains. We have used Modular TCLP to reimplement the state-of-the-art abstract interpreter PLAI increasing efficiency with shorter coding (1/3 of the previous version). We then sketched out how to apply TCLP to stream data analysis and detected the need to capture non-monotonic reasoning.

Since my stay at the University of Texas at Dallas in 2017, I have collaborated with them in the development of s(CASP), a novel non-monotonic reasoning system that integrates answer set programming and constraints. We have applied s(CASP) in several applications, e.g., to model and reason using event calculus.
Education
2020: Ph.D. in Computer Science (Universidad Politécnica de Madrid, Spain)
2015: M.Sc. Computer Science (Universidad Politécnica de Madrid, Spain)
2014: B.Sc. Computer Science (Universidad Politécnica de Madrid, Spain)
2002: M.Arch. Architecture (Universidad Politécnica de Madrid, Spain)
Research & Teaching Positions
2020 – now: Assistant Profesor at Universidad Rey Juan Carlos (URJC), Madrid, Spain
2013 – 2020: Pre-Doctoral Researcher at IMDEA Software Institute, Madrid, Spain
Summer 2019: Research visitor Aalto University, Helsinki, Finland
Summer 2017: Research visitor University of Texas at Dallas, USA
Main Research Interests
(Constraint) Logic Programming
TCLP = Tabling + Constraints Logic Programming
s(CASP) = ASP + Constraint – grounding
Stream Data Analysis & Spatial Reasoning
Projects
A framework that allow the integration of Constraint Solvers with the tabling engine of Ciao Prolog (available in its current distribution at

http://ciao-lang.org

).

To validate the framework we present the benchmarks implemented with three constraint solvers: Difference Constraints, CLP(Q), and constraint solver over (finite) lattice and with the interface which implement answer combination (aggregates).

more here.
s(CASP) incorporate constraints into s(ASP), a goal-directed, top-down execution model which implements ASP while retaining logical variables both during execution and in the answer sets. The resulting model can constrain variables that (as in CLP) are kept during the execution and in the answer sets. s(CASP) inherits and generalises the execution model of s(ASP) while parameterising the constraint.

more here.
ATCLP is a framework to incrementally compute aggregates for elements in a lattice (available in the current distribution of Ciao Prolog at

http://ciao-lang.org

). ATCLP uses the entailment and join relations of the lattice to define (and compute) aggregates and decides whether some atom is compatible with (entails) the aggregate — its implementation is based on Mod TCLP. The semantics of the aggregates so defined is consistent with the LFP semantics of tabling and improves termination properties of aggregated programs w.r.t. similar approaches. Users can define aggregation operators and how answers are aggregated. Describing aggregates that do not fit into the lattice structure is possible, but some properties guaranteed by the lattice may not hold. However, the flexibility provided by this possibility justifies its inclusion.

more here.
CLP-Spatial is a prototype I developed during my stay at VisuaLynk and Aalto University in Helsinki. It is a reasoner for spatial, ontology, and logic queries to Building Information Modeling (BIM) models used to represent projects in Architecture, Engineering and Construction (AEC). CLP-Spatial is a CLP-based reasoner to detect spatial semantics relationships in/between BIM models.

more here.
Publications & Thesis
publication_link11
publication_title11
BibTex / Abstract
publication_authors11 publication_place11
publication_link10
publication_title10
BibTex / Abstract
publication_authors10 publication_place10
publication_link09
publication_title09
BibTex / Abstract
publication_authors09 publication_place09
publication_link08
publication_title08
BibTex / Abstract
publication_authors08 publication_place08
publication_link07
publication_title07
BibTex / Abstract
publication_authors07 publication_place07
publication_link06
publication_title06
BibTex / Abstract
publication_authors06 publication_place06
publication_link05
publication_title05
BibTex / Abstract
publication_authors05 publication_place05
publication_link04
publication_title04
BibTex / Abstract
publication_authors04 publication_place04
publication_link03
publication_title03
BibTex / Abstract
publication_authors03 publication_place03
publication_link02
publication_title02
BibTex / Abstract
publication_authors02 publication_place02
publication_link01
publication_title01
BibTex / Abstract
publication_authors01 publication_place01
Conferences & Thesis Talk
conference_link08
conference_title08
Slides / Abstract
conference_date08 conference_place08
conference_link07
conference_title07
Slides / Abstract
conference_date07 conference_place07
conference_link06
conference_title06
Slides / Abstract
conference_date06 conference_place06
conference_date06b conference_place06b
conference_link05
conference_title05
Slides / Abstract
conference_date05 conference_place05
conference_date05b conference_place05b
conference_link04
conference_title04
Slides / Abstract
conference_date04 conference_place04
conference_date04b conference_place04b
conference_link03
conference_title03
Slides / Abstract
conference_date03 conference_place03
conference_link02
conference_title02
Slides / Abstract
conference_date02 conference_place02
conference_link01
conference_title01
Slides / Abstract
conference_date01 conference_place01
Misc. Presentations
presentation_link10
presentation_title10
Slides / Abstract
presentation_date10 presentation_place10
presentation_link09
presentation_title09
Slides / Abstract
presentation_date09 presentation_place09
presentation_link08
presentation_title08
Slides / Abstract
presentation_date08 presentation_place08
presentation_link07
presentation_title07
Slides / Abstract
presentation_date07 presentation_place07
presentation_link06
presentation_title06
Slides / Abstract
presentation_date06 presentation_place06
presentation_link05
presentation_title05
Slides / Abstract
presentation_date05 presentation_place05
presentation_date05b presentation_place05b
presentation_link04
presentation_title04
Slides / Abstract
presentation_date04 presentation_place04
presentation_link03
presentation_title03
Slides / Abstract
presentation_date03 presentation_place03
presentation_link02
presentation_title02
Slides / Abstract
presentation_date02 presentation_place02
presentation_link01
presentation_title01
Slides / Abstract
presentation_date01 presentation_place01
Teaching
Interacción Persona-Ordenador (Grado en Ingeniería Informática 2020-2021)
Multimedia (Grado en Diseño y Desarrollo de Videojuegos 2020-2021)
Tecnología de Computadores (Grado en Ingeniería de Computadores 2020-2021)
Arquitectura de Computadores (Grado en Ingeniería de Computadores 2020-2021)
Estructura de Computadores (Grado en Ingeniería de Computadores 2020-2021)
Organización y Arquitectura de Computadores (Grado en Ingeniería Informática 2020-2021)
Fundamentos Físicos de la Informática (Grado en Ingeniería de la Ciberseguridad 2020-2021)